PR
What can Kerry Dunlop PR services do
for you?
• Satisfy sponsors
• Enhance your image
• Exposure for your name or event
The primary goal of effective PR is to create, build, communicate and maintain a positive image. Public relations is about getting your name out in front of your consumers.
Kerry has many years of experince and a wealth of contacts in the world of motorsport. Call today to discuss what can be done for you 07877 832299.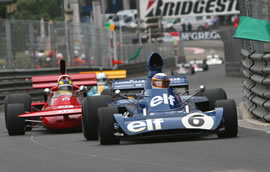 Satisfied customers include:
British Automobile Racing Club (SE)
David Brown (Historic F1 Championships)
Classic Touring Car Racing Club
Cotsworld Communications Racing (Shane Byrne)
Pat Doran (British Rallycross Champion)
FIM World Classic Series, Will Gollop (European Rallycross Champion)
Groundwork South East (British Superbike champion team)
Hastings 1066 Car Club
Paul Hurry (Speedway and Grasstrack Champion)
Lydden Circuit, Motaworld Racing (Formula Renault champion team)
Motorist Centre (SEAT Dealer)
Bill Sisley (Buckmore Park Karting)
Paul Sleeman (Historic FF1600 Champion)
Team DBK (British Superbike Championship)
Team DHR (British 250cc Championship)
Alistair Weston (British Kart Champion)